Welcome to the BRW Home-School Learning Page
"Education is not the filling of a pail, but the lighting of a fire." ~ William Butler Yeats
"It is the supreme art of the teacher to awaken joy in creative expression and knowledge." ~ Albert Einstein
Hello Year 3!
I hope you and your families are all safe and healthy. We are now in Week 2 of Home School Learning.
I've added the answer sheets to some of the Grammar, Punctuation and Vocabulary booklets as well as the Reading Comprehension booklets from last week so you can now check your answers, although I'm sure you'll be great! Double check you've opened the right set before you begin marking!
As I said last week, it doesn't matter which order you choose to do the work, just aim for two of the SpaG booklets and two of the Reading packs this week. Here are the rest…
GPS_Set1_Spring 1_answers GPS_Set1_Spring 2_answers GPS_Set2_Spring 1_answers GPS_Set2_Spring 2_answers Reading_Florence Nightingale_Spring 2_answers Reading_The Balloon Man_Spring 2_answers Reading_The Wong Kind of Flower_Spring 1_answers Reading_Zeus on the Loose_Spring 1_answers
Please try to read as often as you can, and discuss the story with an adult whenever possible. Here's an online dictionary for children to help with any words you might need to look up. Kids Wordsmyth Online Dictionary
So hopefully by now you will have planned your Myth story and be ready to start writing. Remember to apply all the things we've practised in class.
1. Use superlatives (big, bigger, biggest) to 'brag' about the hero.
2. Inside:Outside techniques to describe different settings
3. Powerful verbs to describe the movements of your monster!Do this in your green book and write a little more each day, ready to edit and improve by the end of the week. Watch out on the Blog for a page to write a section to share with the class next week.
After all that writing, you'll need a break. Check out Joe Wicks who is providing free PE lessons for children, live on YouTube, during school closures.  Or you could check out this link…Go Noodle This site has lots of fun dances and exercises but it's also great for some mindfulness techniques.
LATEST UPDATE: EASTER PROJECT
I will add the above picture to the Year 3 Blog and I'd like you to write some of your stories I know you've been working on, on the Blog. As well as keeping up your TTRS and daily reading I'd like you to think about our next exciting topic….
Egypt!
I want you to do some research into this fascinating country and it's amazing history. Design a leaflet to encourage tourism to the country. Think of it's landmarks and rich history, as well as what would attract visitors today – it's climate and tourist industry. Click on this link for Homework Help
Come and See
Miss Ferrara has included some R.E. tasks with help sheets. Do Task Three and Task Four this week.
Don't forget to look at the 'Word of the Week' and reflect upon the Scripture and activities suggested. This week it's 'Sacrifice' How will you put your faith into action? I'd love you to hear your suggestions or things you have sacrificed for the good of others.
I also posted a Blog about families praying together, have a look  family-prayer-resources
Maths
Continue working through the Fractions worksheets. Week 2 is on the White Rose Hub Home Learning Page and includes some 'Flashbacks' (work covered previously to keep it in your memory) Click here…
Click on the Home Learning Page and watch the video that goes with your worksheet on Fractions before beginning work. It will tell you when to pause the video and have a go at some of the questions before continuing. Don't try to do all the sheet until you have listened to the teaching. The answer sheets can be downloaded directly from the site.
For your parents…..
thirdspacelearning.com/blog/year-3-maths
Year 3 Maths at Home – Top Tips to Help Your 7 or 8 Year Old Child Master Primary Maths. This page will give your parents more information about our learning of Maths in Year 3, some practical ideas and it also includes the video we sometimes sing along to for the Three Times Tables!
Don't forget to login daily to Times Tables Rock Stars and Mathletics
A Big Shout Out to the following children on TTRS this week:
Rio who is now a Headliner, Joanna and Chace who are now Rock Stars, Kian for achieving Breakthrough Artist status and Kai who is now a Support Act. Well done, I'm delighted to see more children coming up through the ranks. Congratulations, I am so proud of you all.
If you want to do other activities, other than in the Home Learning Packs, here are some additional ideas but these are purely optional.
Science
mysteryscience.com This is packed with short videos that answer a range of children's scientific questions.
Additional Wider Curriculum
A Music Lesson For A Change Of Pace…
This week we're learning about Ludwig van Beethoven (1770 – 1827)
German composer and pianist
Transformed music by adding an extra layer of drama and emotion to classical structures
Was deaf from the age of about 26 so didn't actually hear most of his greatest works
The Piece we're going to listen to is…
Symphony No 5, movement 1
First performed in 1808
A symphony is a large work for orchestra usually in 4 sections or movements
Has one of the most famous beginnings in all of orchestra music
Listen out for…
The opening motif (pattern), it is repeated many times throughout the movement. You may recognise this music as it is very famous.
Did you like the film?
Did you like the music?
How do you think Beethoven would have felt not being able to hear his own music?
Task: Create some artwork as a response to the music. It might be just colours or lines – How does the music make you feel? Show it in your picture.
Perhaps you could get your parent to take a photo and send it to me at the email address at the bottom of the page. I'd love to see them!
Additional Online Learning
You have Logins for Coding
Click on your name studio.code.org
Select your secret picture – Click the Sign In button
This will take you to your assignments – make sure all white or light green blocks are cleared.
You also have Logins to practise Y3 Spellings through games on Spelling Shed
OddizziA Geography website with film clips, activities and quizzes to learn more about the world we live in.
Oxford Owl has a large collection of free eBooks that you can read (Logins in pack)
The Great Outdoors
WWF have resources to enjoy the great outdoors. Discover nature on your doorstep using their Seek app and their fun wildlife spotter sheets. wwf.org.uk/discover-nature-seek-app
Other Useful Links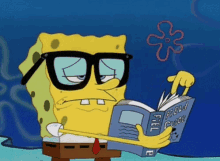 Please stay in touch, comment on Blogs, ask questions on this page, email with photos you'd like to share (maybe you exercising or cooking or something you've made) I'd love to hear from you and hear how you are getting on!
Mrs Byrne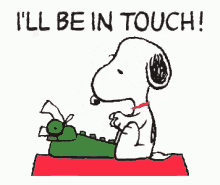 If you have any questions, please contact the school office 0115 9152392 or email admin@brw.nottingham.sch.uk
Thank You.